This event is open to all individuals.
Revolutionary Conversations is a fireside chat series that gives you an inside look at entrepreneurs who are making an impact in their community and industry. We'll host monthly conversations to hear personal stories, successes and lessons learned from various entrepreneurs.
Meet this month's guest, Kevin Dedner, MPH, Founder and CEO of Hurdle and a 76 Forward alumni!
About Kevin Dedner, MPH:
Kevin Dedner serves as founder and CEO of Washington-D.C.-based Hurdle, which provides culturally intentional teletherapy to eliminate barriers that make it harder for people of color to get mental health care.
Kevin is deeply connected to Hurdle's mission, having suffered a period of depression where he found the biggest challenge to effective care was finding the right therapist who could truly understand and connect with his struggles as an African American man. His company equips mental health professionals with the skills needed to effectively address issues of race, ethnicity, class, and culture and exists to ensure people can show up whole, operate with joy, and live with power. Kevin recently penned his first book, The Joy of the Disinherited: Essays on Oppression, Trauma and Black Mental Health. Through honest, captivating, and humane stories of his past and eye-opening research into the effects of racism on mental health, Kevin argues in his book that we must knock down the invisible barriers to mental healthcare.
An award-winning public speaker, Kevin has over 20 years of public health experience. Kevin is a graduate of the University of Arkansas in Fayetteville and has a Master of Public Health from Benedictine University in Illinois.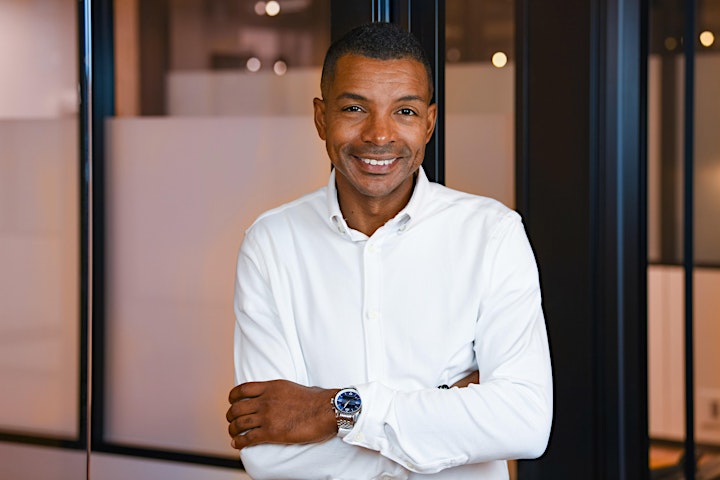 About 76 Forward
We're a community of entrepreneurs passionate about solving complex problems, revitalizing cities along the Northeast Corridor in the process. By joining 76 Forward, our members can access the knowledge, mentorship, capital, markets, and talent they need in order to scale. Along with offering shared workspace, we also offer focused programming, curriculum, community, and expertise to help entrepreneurs grow their business. For more information, please visit http://www.76forward.com and follow @1776 on Twitter and @1776vc on Instagram.