The stakes have never been higher: the old rules and traditions of normal business modes – how we market, how we design our products, who our consumer is – are no longer "standard".  And making sure that we explore, study and learn from the "Disruptors" who are forging new paths in their markets is an important tool in helping each of us – and our companies – find a way to claim our own success in this new marketplace!
We are excited to welcome Paul back to CFBN to explore these modern "Disruptors" who are finding a way to succeed.  In researching his book "A Front Row Seat at the Revolution", Paul received inside-the-ropes access to 12 notable companies and brands over a 12 month period – gaining an insider's view of what worked and what's next.  Join us for an in-depth look at modern disruption and what it can mean as you build and grow your own brand and company.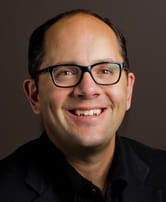 Paul Earle, Dreamer, doer, people person, optimist,  Earle & Company
Innovation, branding professional and Northwestern/Kellogg faculty member, Paul Earle will be talking about the encore to his popular book, "Front Row Seat At The Revolution." He will discuss the profiles of high-flying new brands which are changing the game in their respective categories. Drop in to see what makes the list, and why… and learn how you can apply these lessons of contemporary disruption to your own business.
Introduction by:
Keren Novack, President, Curion

Keren takes complex research initiatives at all stages of the project life cycle and utilizes a research-based psychology background to apply an insightful understanding of consumer behavior behind perception. Prior to joining Curion Keren worked for L'Oreal USA as a Sensory Research Scientist. Her 12 years of sensory & consumer insights experience includes food, beverage, and personal care. She is also a trained QDA panel moderator. Keren received her B.A. from Franklin and Marshall College in Psychology and holds a Certificate of Sensory & Consumer Science from UC Davis.
EVENT AGENDA:
11:00 AM – 11:05 AM:  Welcome 

11:05 AM – 11:10 AM:  Introduction

11:10 AM – 11:45 AM:  Paul Earle Presentation

11:45 AM – 12:00 PM:  Q&A

12:00 PM – Event Closes